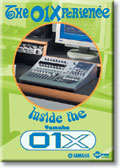 Although when this site was first launched there was a mid-term plan for an e-store direct on mLANcentral.com, KEYFAX NewMedia, who oversees mLANcentral has decided that it is best to recommend visitors view and shop at recording accessory e-stores on the sister KEYFAX sites of 01xRay.com, Keyfax.com, and SteinbergUsers.com where a substantial inventory of music technology products can be found, from cables to converters, books and DVD support material, monitors, microphones, and much more.
All these KEYFAX stores carry a wide range of innovative products, maintain keen pricing, and offer multiple purchase options (including great specials and bundle deals!).
Knowledgeable and friendly real people will also be at the end of a phone should you ever need to speak to someone.
Do come and visit one of these sites when you next need to make a music technology product purchase.