MY16-mLAN Card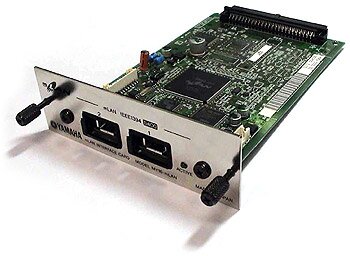 Announced at Summer NAMM 2004, is the all new MY16-mLAN card from Yamaha. This new 96Khz/24-bit board expands the 01V96, 02R96 and many more Yamaha past and present digital mixing consoles with S400 mLAN.
With up to 16 input and output channels per card, the aforementioned mixers can now interface directly into Core Audio on OSX and using the ASIO/WDM drivers on Windows XP, integrate your mixer with many of today's most popular DAW applications. The MY16-mLAN card also means that 01V96 users can expand their mixers analog and ADAT facilities in one easy move, by then adding the i88X.
Check out 01xRay.com or Yamahaproaudio.com for more information.